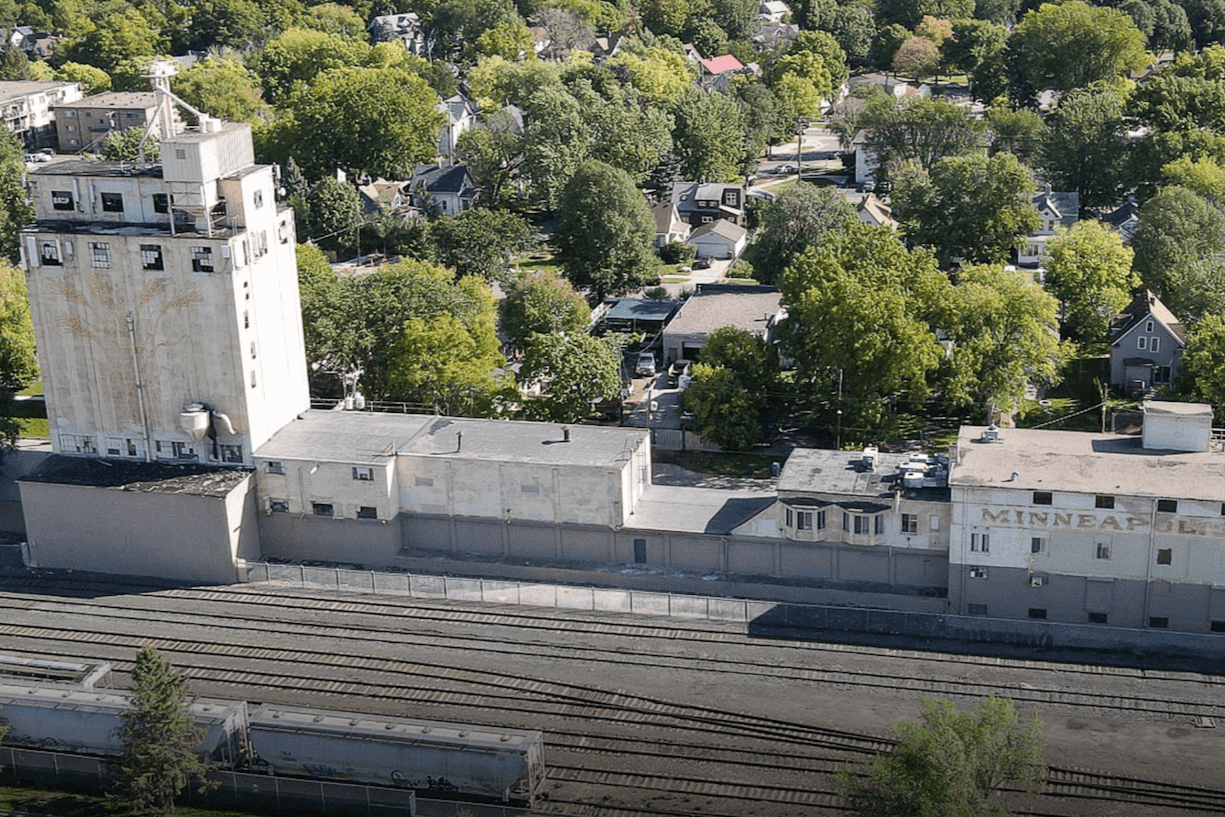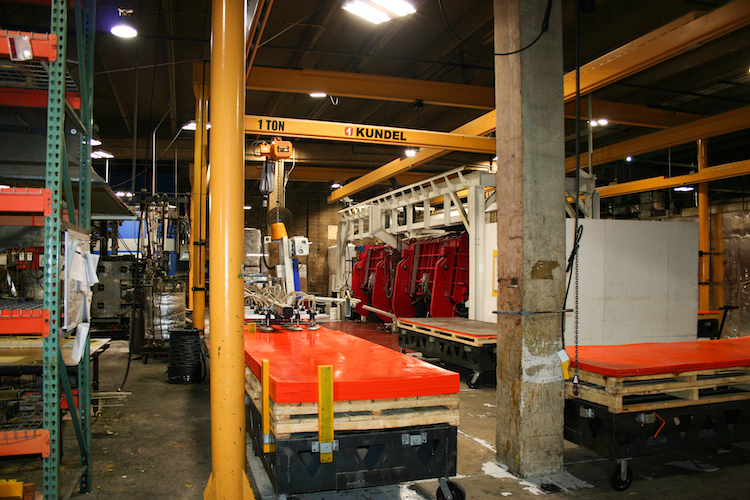 The Minneapolis Building which Rhino Hyde calls home has a history. It was built in 1910 and stands on the Twin Cities Hiawatha train line in the Longfellow-Howe Neighborhood. Inside, it is intact with silos and an old industrial elevator. Cargill called this building home for many decades prior to Tandem. In 1965 Cargill developed a new, grain-specific urethane material. That material was named Rhino Hyde.

Now known as the ORIGINAL RHINO HYDE BLUE sheet. It was the first of its kind.
In 1986, my dad, Nash Helmy, and his partner, David Tweet, purchased the Rhino Hyde and Tenderfoot divisions from Cargill and named the new company Tandem Products. Initially, Tenderfoot represented a larger portion of Tandem's business, but as polyurethane liners became more popular, the Rhino Hyde product line grew significantly. Recalls, Tandem Vice President, Ahmed Helmy
By the early 1990s the company expanded its urethane products to different industries. Rhino Hyde was the first, if not the only, urethane maker in the US to formulate and blend polyurethane in-house, handling all raw material. This is still the mission of Rhino Hyde, a custom solution-based approach.
Today, we have a manufacturing plant in Blooming Prairie, Minnesota. We staff nearly 110 employees and distribute to more than 45 countries world-wide. 
1965 – Cargill introduces Rhino Hyde, a polyurethane wear liner designed to replace the hardened steel used in their chutes, hoppers and bins in grain elevators.
1971 – Ceramic Chip Rhino Hyde is launched for use in the highest impact areas in grain facilities.
1978 – High Energy Orange – a premium ether-based formulation developed specifically for small particle impingement abrasion enters the marketplace.
1986 – Tandem Products, Inc. is formed.
1995 – Tandem Products enters the mining, aggregate, and concrete industries with polyurethane screen media and liners.
1998 – Rhino Slyde is developed as a long-lasting, low co-efficient of friction polyurethane to prevent material buildup and sticking.
2007 – Rhino Tile, a polyurethane and ceramic blend, is introduced for severe impact zones.
2007 – Fire Fighter, a flame retardant, self-extinguishing urethane formulation is created.
2015 – Tandem Products introduces liners with a magnetic attachment system for grain, mining, and aggregate customers.
2018 – Two new production lines are added at the Blooming Prairie, MN plant.