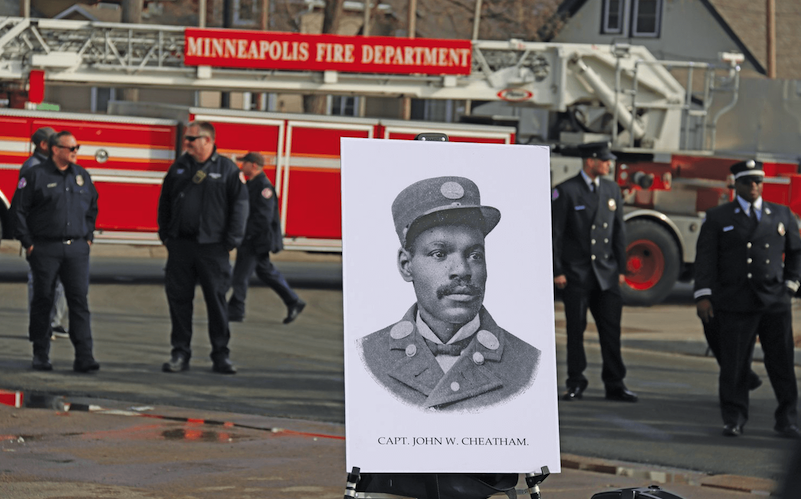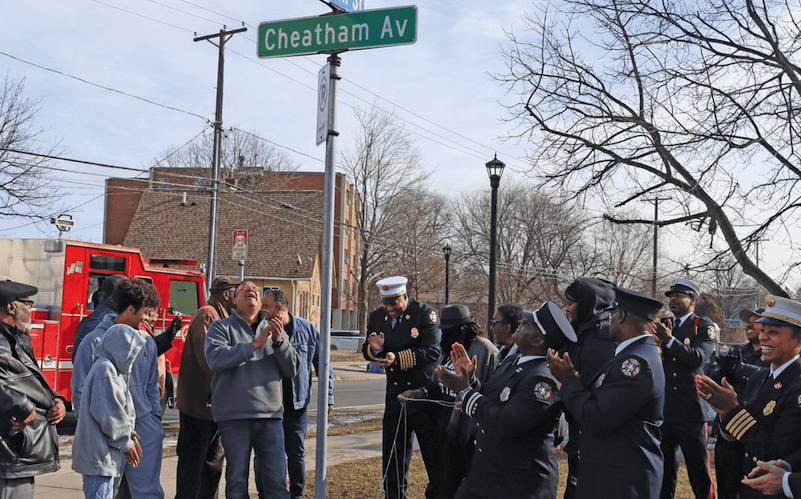 In March Rhino Hyde's street, which is situated in the historic Minneapolis neighborhood of Longfellow celebrated a name change. It was renamed in legacy of the first African-American Fire Chief, John Cheatham.
The local community members worked on the renaming of the street, ultimately voted on honoring Captain Cheatham.
Longfellow Nokomis Messenger writes … On March 13, 1888, John Cheatham was one of 37 men appointed to the Minneapolis Fire Department by Frank L. Stetson, chief engineer. Although the records aren't entirely clear, Mr. Cheatham was, if not the first African-American firefighter in Minneapolis, certainly one of the earliest. He had a distinguished career within the department. He began as a pipeman and driver, and promoted to captain in 1899.
Learn more on the life of Captain Chatham and see more photos of the street naming event.
"I am very excited, extremely proud and thankful of the fact that the City of Minneapolis is honoring the legacy of Captain John Cheatham in this way." said the Current Minneapolis Fire Chief Bryan Tyner.
"I have always believed that I stand on the shoulders of those pioneering Black firefighters who came before me. As the first Black fire captain in the City's history, Captain John Cheatham certainly presents a broad set of shoulders. His perseverance and service made it possible for me and others to serve this City as Black firefighters and set the path for me to eventually serve the City as its fire chief."
Our Historic Rhino Hyde Building is situated on the corner of Cheatham Ave and E 35th street.
Photo credit Tesha M. Christensen